CRM TOOLS
DON'T GO
BEYOND MESSAGING
Your customers are overwhelmed with marketing messages. You need better ways to maximise their lifetime value.
You set
the rules

You define
the rewards

We automate
the rest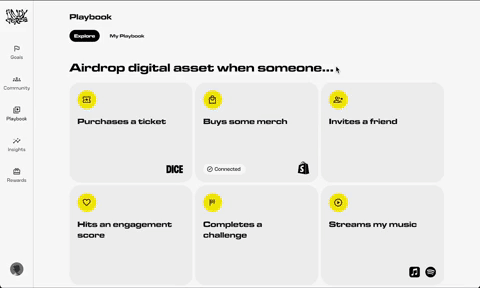 THE NEXT GENERATION OF

CUSTOMER ENGAGEMENT
Easy to use no code tools and data driven playbooks
Integrate campaign playbooks to drive engagement, spend and ROI within virtual reality and metaverse experiences
Gamified customer interactions
Deliver gamified challenges that excite and drive customer interactions, and ultimately increase spend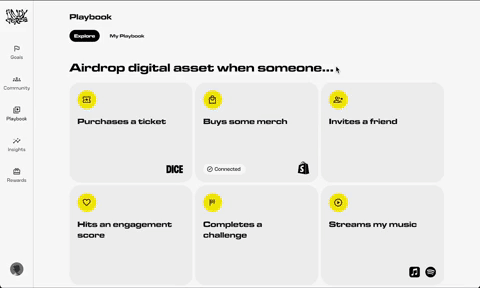 Automate customer rewards with live airdrops using behavioural data and digital assets that unlock access to exclusive products and experiences
NFTs, the metaverse and crypto hasn't built much trust recently with money grabbing projects, rug pulls and pushy shillers.

We're not about that.

iiNDY builds sustainable projects with those who want to deliver real customer value that can be earned as well as bought…..the future is coming and we won't be left behind.
iiNDYVERSE LTD
​
010011 METAVERSE RD
THE GATEWAY
UN1 V3R53