STRUGGLING TO BOOST CUSTOMER

SPEND & LOYALTY
Customers are overwhelmed with marketing messages. You need better ways to level up their engagement & spend.
THE NEXT GENERATION OF

CUSTOMER ENGAGEMENT
You set
the rules

You define
the rewards

We automate
the rest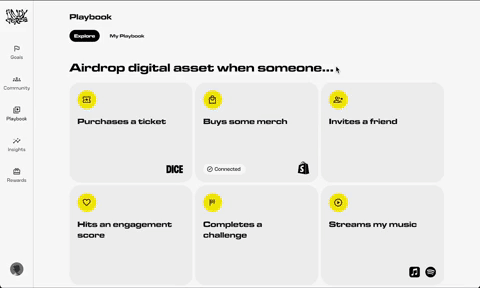 Interactive customer
onboarding
Seamlessly onboard your customers with 90% conversion rates through gamified chat experiences via a dedicated WhatsApp or SMS community Hotline.
Connect
your CRM & eCommerce tools
Get a holistic view of your customer interactions and behaviours by connecting your existing tools with just a few clicks.
Automate
NFT gated rewards
Create data-driven playbooks to automate tiered loyaty schemes that reward customers with special access to exclusive products and experiences.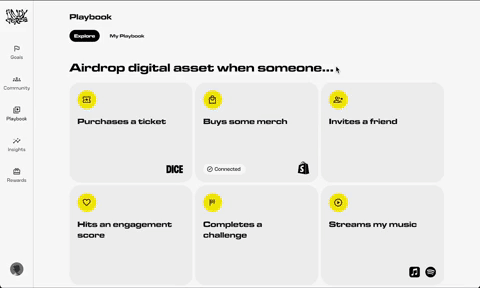 Power
ROI driven metaverse
experiences
Integrate NFT based rewards and data-driven marketing playbooks to maximise ROI within your own metaverse space.
NFTs, the metaverse and crypto hasn't built much trust recently with money grabbing projects, rug pulls, pushy shillers and PR exercises.

We're not about that.

iiNDYVERSE is about powering data-driven metaverse experiences that deliver real customer value and clear ROI.

We are building data-driven marketing automations specifically for metaverse environments...the future is coming and you won't be left behind.